grouper-users - RE: [grouper-users] Setting group attributes via SQL Loader
Subject: Grouper Users - Open Discussion List
List archive
From: Chris Hyzer <>
To: John Gasper <>, "" <>
Subject: RE: [grouper-users] Setting group attributes via SQL Loader
Date: Wed, 28 Oct 2015 11:46:36 +0000
Accept-language: en-US
---
I don't understand the question, can you explain in more detail please?
Heres a screenshot with loader attributes in new attribute framework. Below that is rules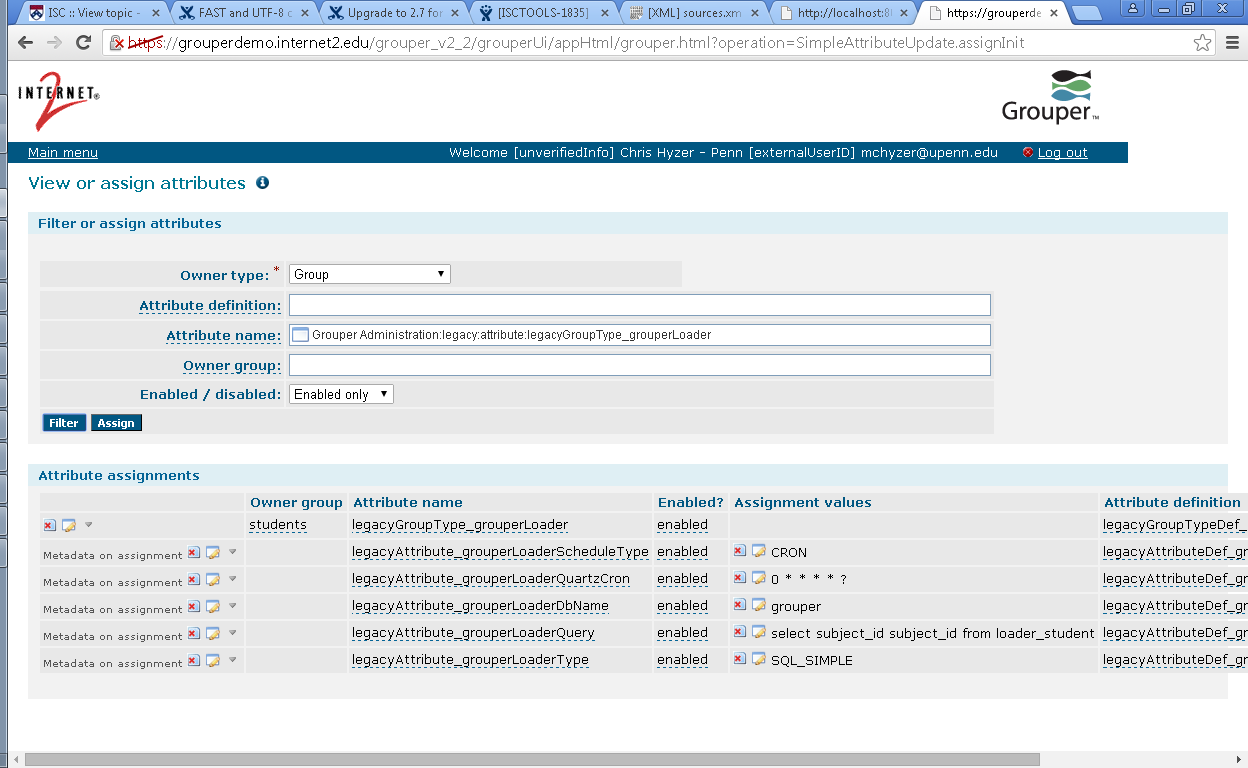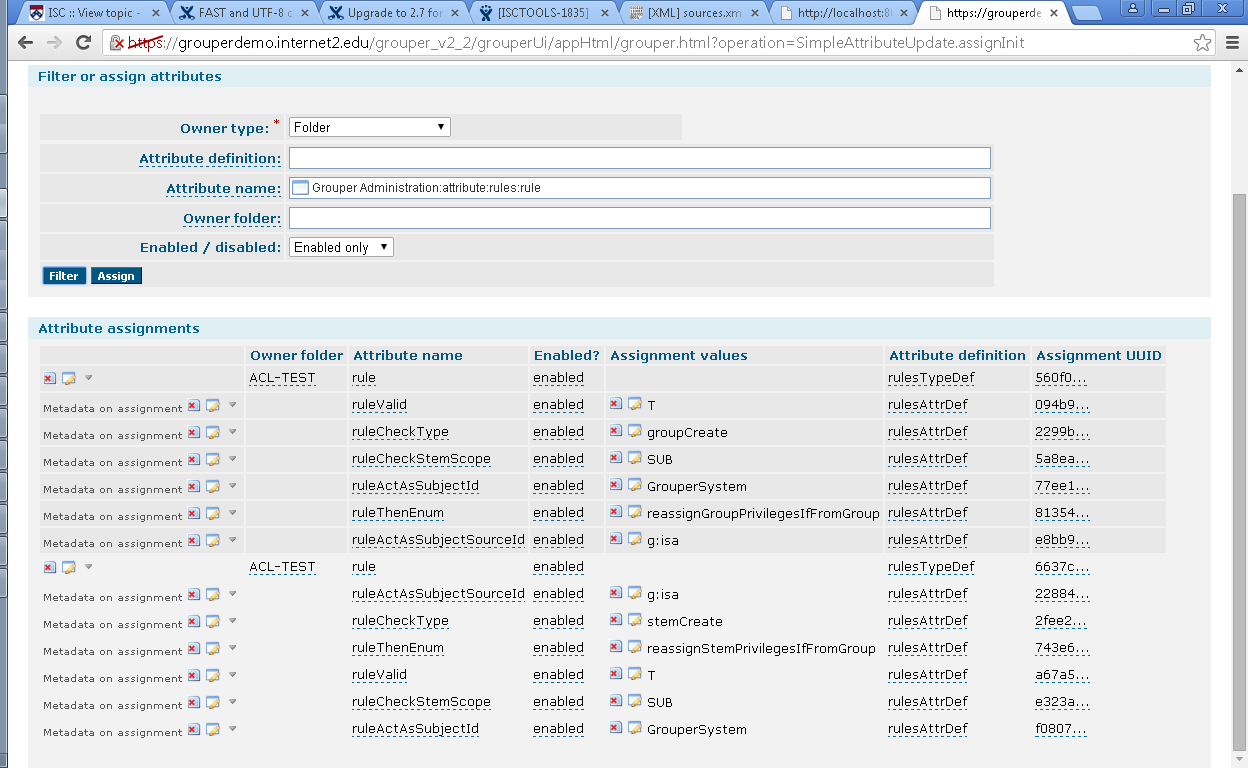 From: [mailto:] On Behalf Of John Gasper
Sent: Tuesday, October 27, 2015 6:04 PM
To:
Subject: [grouper-users] Setting group attributes via SQL Loader
Hello,
My Google-Fu is failing me. I'm looking for a resource that shows setting group attribute's (new attribute framework) name/value with info coming from a SQL Loader job. Is it possible? If not and assuming I can derive from the group name, how about rules? I don't see anything in those docs that pertains to setting attributes/values with those? Will I need to use a hook?
---
---
Archive powered by MHonArc 2.6.16.