grouper-users - RE: [grouper-users] Setting group attributes via SQL Loader
Subject: Grouper Users - Open Discussion List
List archive
From: Chris Hyzer <>
To: John Gasper <>
Cc: "" <>
Subject: RE: [grouper-users] Setting group attributes via SQL Loader
Date: Wed, 28 Oct 2015 15:58:57 +0000
Accept-language: en-US
---
Yes, would be useful. Maybe a new type of loader job that returns results of which objects get which attributes and which values. This doesn't exist now, but if you want to make a jira we can consider it for 2.3. At this point a hook unfortunately…
Thanks
Chris
From: John Gasper [mailto:]
Sent: Wednesday, October 28, 2015 11:52 AM
To: Chris Hyzer
Cc:
Subject: Re: [grouper-users] Setting group attributes via SQL Loader
Hi Chris,
So I've got a SQL loader job that loads courses into Grouper, pretty straight-forward stuff. I need to populate some additional attributes on the generated/loaded groups. Could be anything beyond the standard group fields (name, description and membership). Things like meeting location, and internal sequence number, course begin/end date, etc... Ideally, I'd like those (KNG123, 999122, 01-Aug-2015, 10-Dec-2015), to be assigned on the ACCT101-10 group that was created by the courses SQL loader. This info could be used at a later time by hooks, web services, etc.
Thanks.
---
From: "Chris Hyzer" <>
To: "John Gasper" <>,
Sent: Wednesday, October 28, 2015 4:46:36 AM
Subject: RE: [grouper-users] Setting group attributes via SQL Loader
I don't understand the question, can you explain in more detail please?
Heres a screenshot with loader attributes in new attribute framework. Below that is rules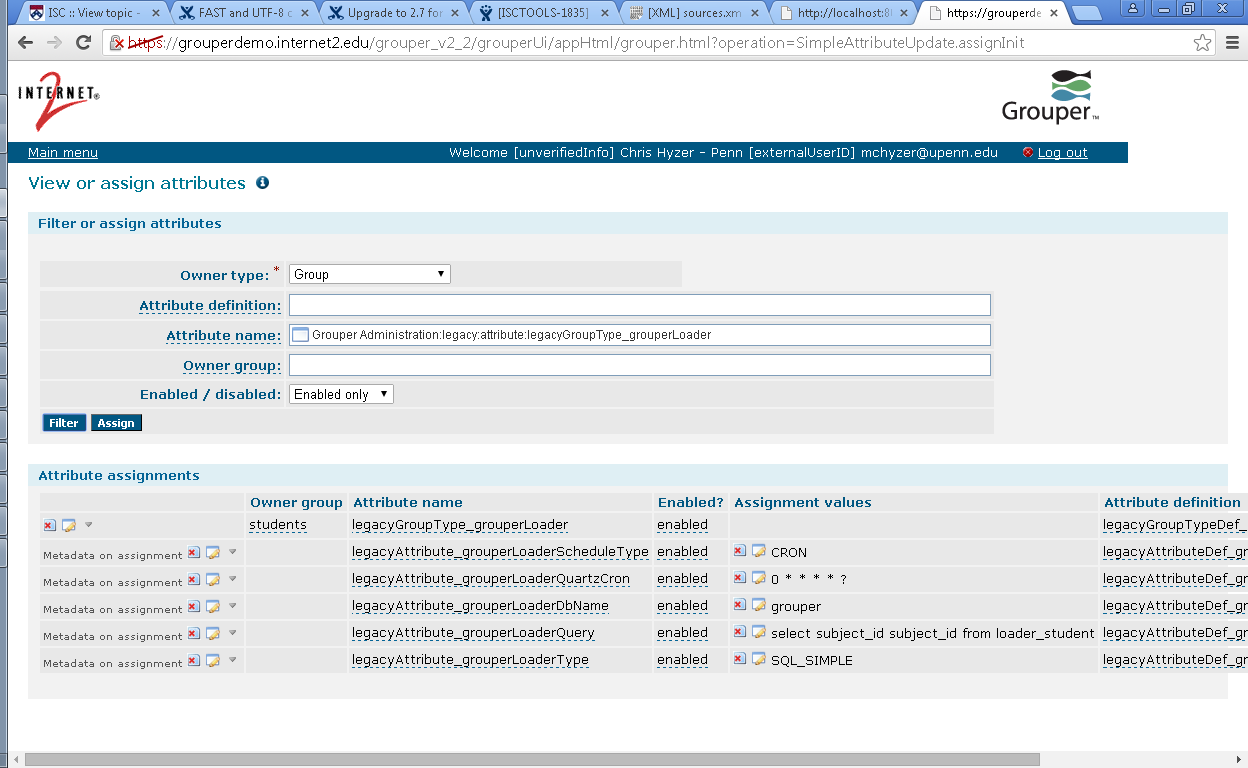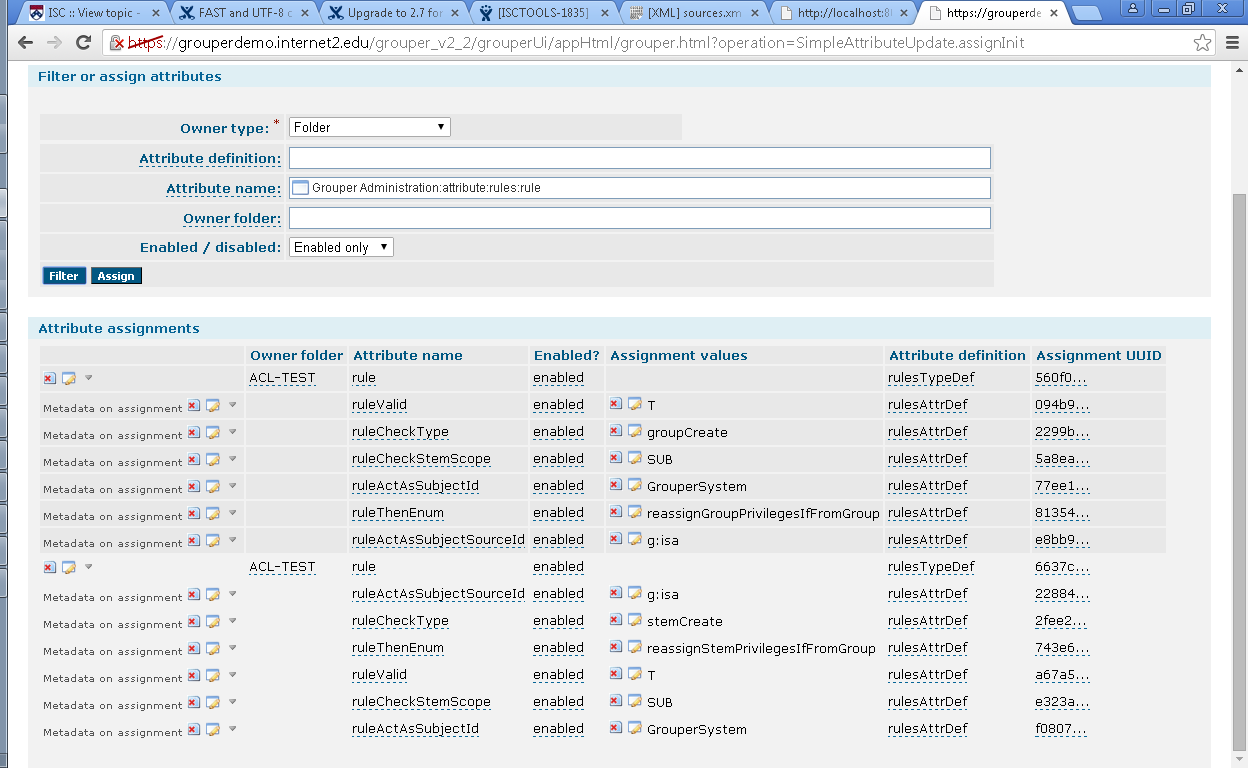 From: [] On Behalf Of John Gasper
Sent: Tuesday, October 27, 2015 6:04 PM
To:
Subject: [grouper-users] Setting group attributes via SQL Loader
Hello,
My Google-Fu is failing me. I'm looking for a resource that shows setting group attribute's (new attribute framework) name/value with info coming from a SQL Loader job. Is it possible? If not and assuming I can derive from the group name, how about rules? I don't see anything in those docs that pertains to setting attributes/values with those? Will I need to use a hook?
---
---
Archive powered by MHonArc 2.6.16.