grouper-dev - [grouper-dev] RE: [IdS] FW: [grouper-users] multiple search terms
Subject: Grouper Developers Forum
List archive
From: Chris Hyzer <>
To: "Michael R. Gettes" <>
Cc: Rahul Doshi <>, "" <>, "" <>
Subject: [grouper-dev] RE: [IdS] FW: [grouper-users] multiple search terms
Date: Sat, 22 Mar 2014 21:33:31 +0000
Accept-language: en-US
---
I added a feature in the new 2.2 UI where you can validate user IDs pasted in the textarea (on the import members screen). I think this is along the lines of what you are asking about. You can paste with comma separated, whitespace separated (including newlines), or semicolons. This is built on the demo server if you want to try.
Here is an example:
Group screen
Click add members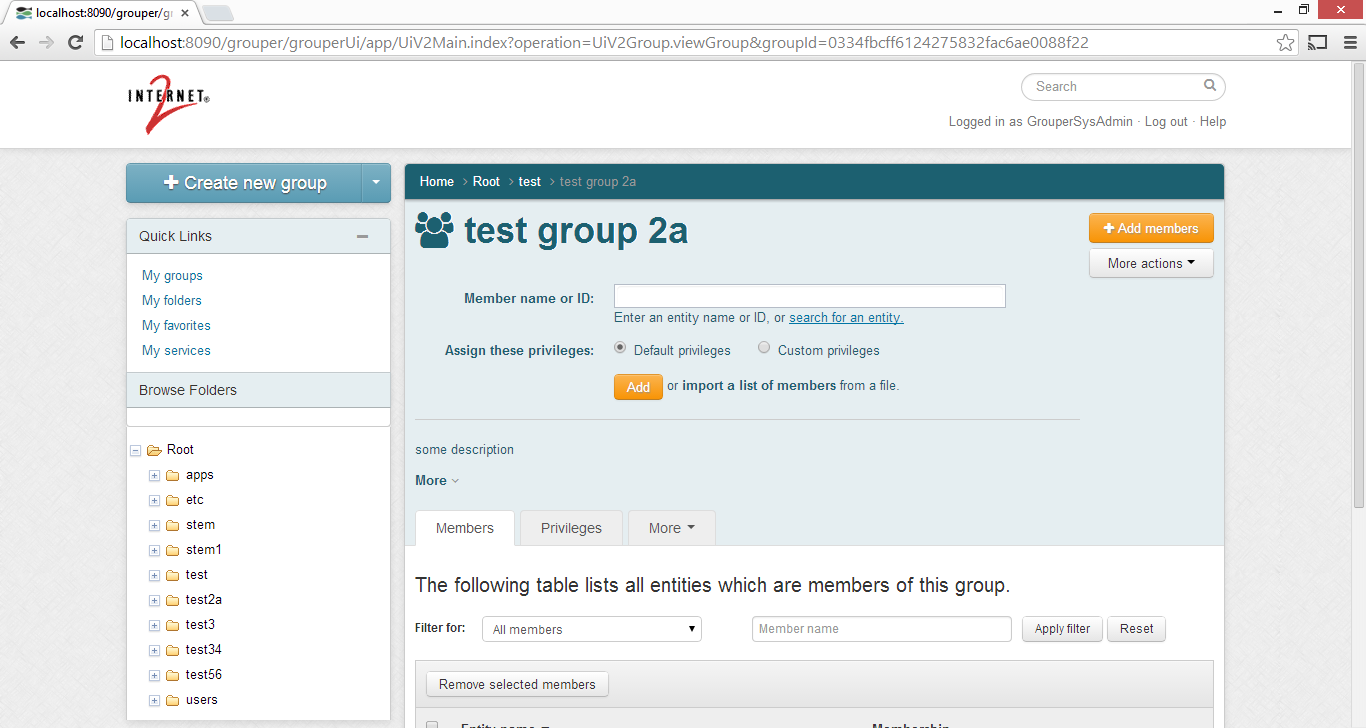 Click import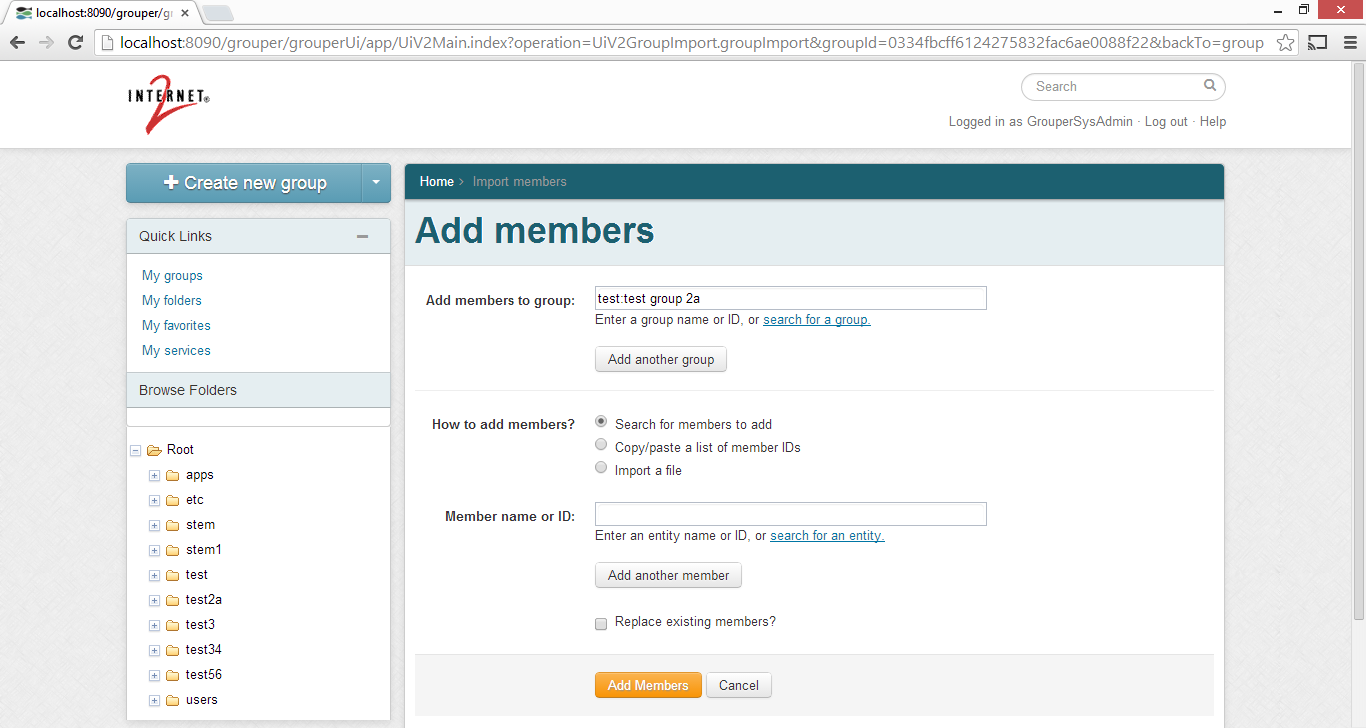 Add a couple more groups (optional), click copy/paste member IDs, put in member IDs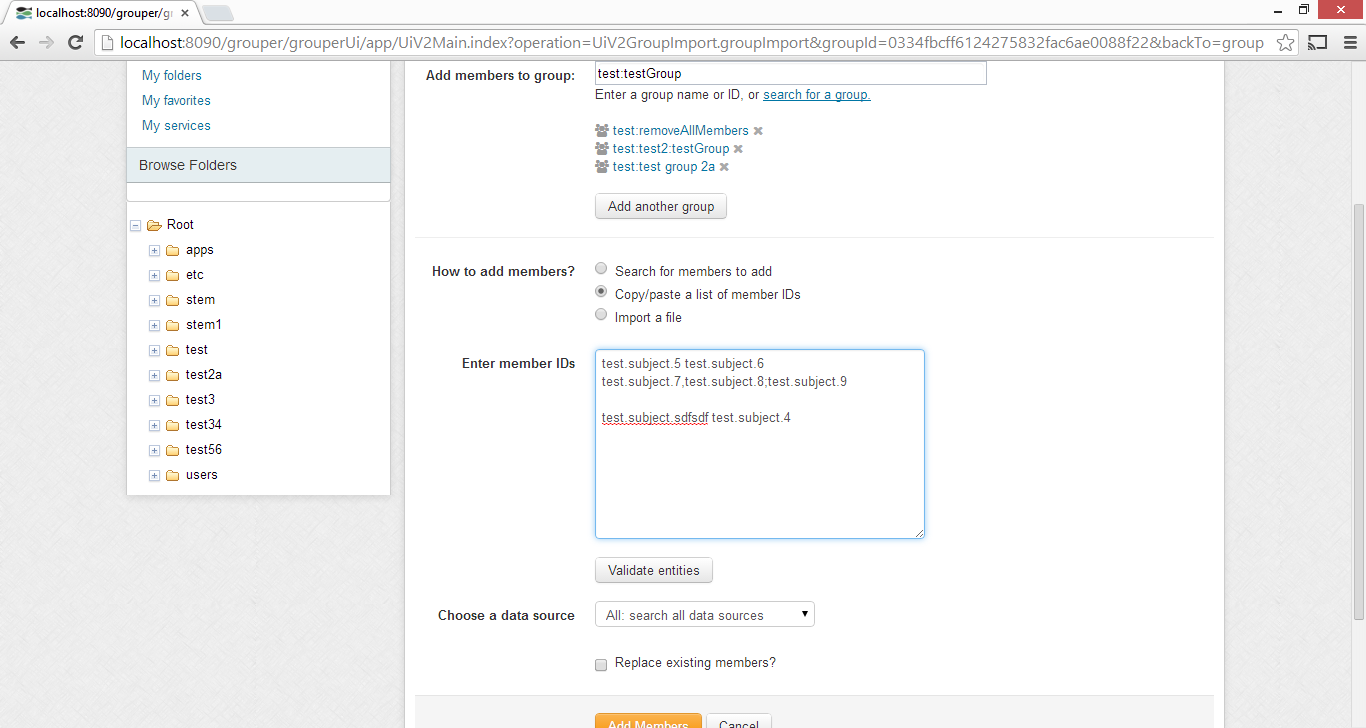 Click validate entries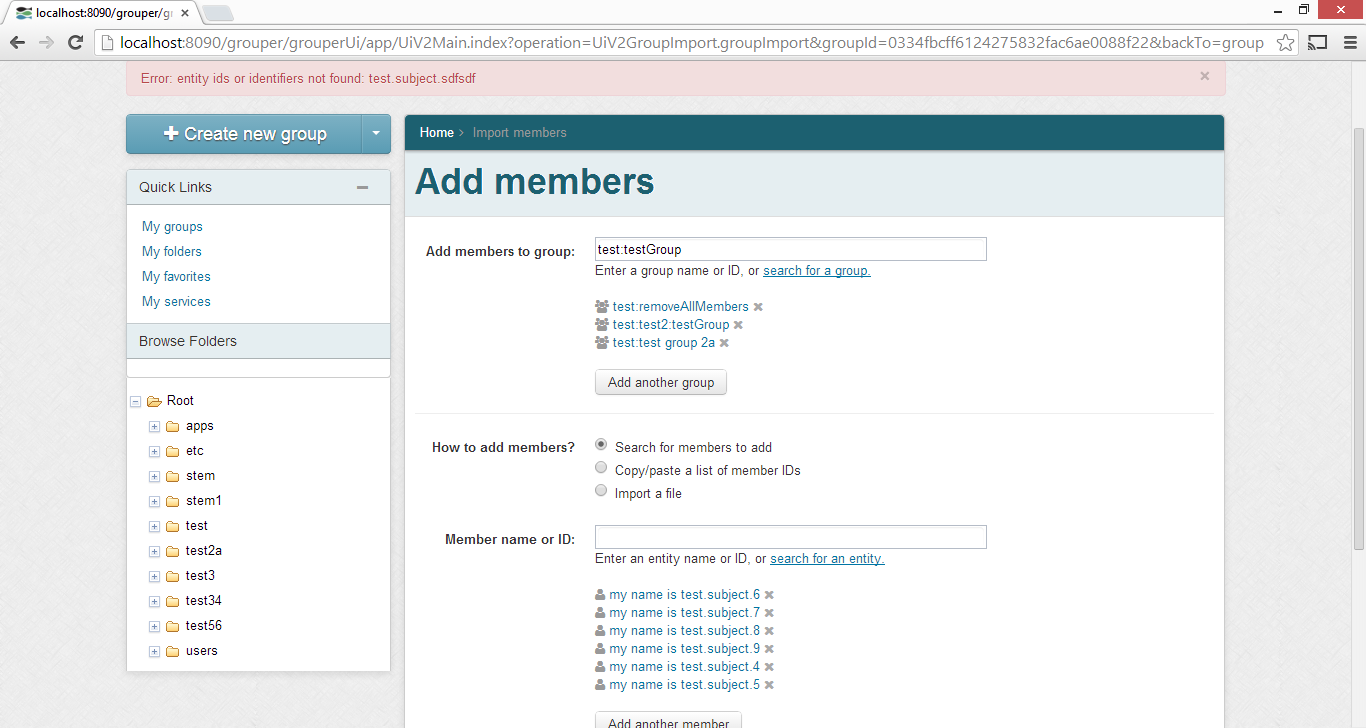 Click Add members, and see the report (note, I checked the box for replace existing members)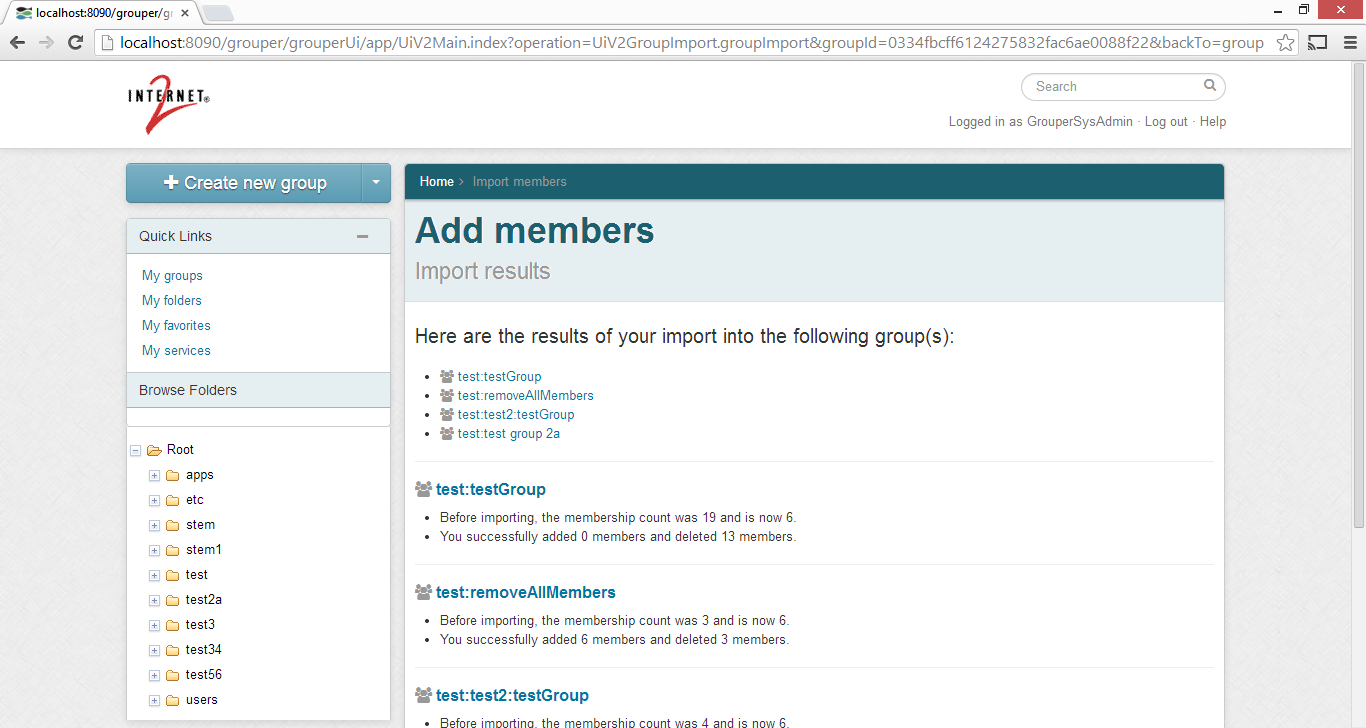 Thanks
Chris
From: Michael R. Gettes []
Sent: Monday, January 20, 2014 1:22 PM
To: Chris Hyzer
Cc: Rahul Doshi;
Subject: Re: [IdS] FW: [grouper-users] multiple search terms
some further clarification…
from some interaction with our users, what would be nice for the user is something like:
the latter one inherits the exact match so all terms are exact match searches. This allows someone to paste in a user list (comma separated) and get just those users. a real time saver coupled with a "select all" option if it exists in the result list. so far, many folks make use of the comma separated list capability already.
many thanks for the consideration!
On Jan 20, 2014, at 12:11 PM, Rahul Doshi <> wrote:
Will be able to make an additional enhancement to https://bugs.internet2.edu/jira/browse/GRP-893 so that exact searches can be done in grouper UI. For example search term =rrdoshi should just search based on subjectId or SubjectIdentifier configured in sources.xml
---
[grouper-dev] RE: [IdS] FW: [grouper-users] multiple search terms, Chris Hyzer, 03/22/2014
---
Archive powered by MHonArc 2.6.16.