grouper-users - [grouper-users] enhancement to run loader jobs from UI
Subject: Grouper Users - Open Discussion List
List archive
From: Chris Hyzer <>
To: grouper-users <>
Subject: [grouper-users] enhancement to run loader jobs from UI
Date: Tue, 21 Apr 2015 01:11:10 +0000
Accept-language: en-US
---
Yoann Delattre was generous enough to submit a pull request to allow loader jobs to be kicked off from the UI.
I tweaked it a bit and committed and created a patch for 2.2.1 (grouper_v2_2_1_ui_patch_14)
https://bugs.internet2.edu/jira/browse/GRP-1131
"add button to UI for loader group admins to refresh the group from the system of record"
Users need to have ADMIN on the group or be in the wheel group. This has to be enabled in the grouper-ui.properties (defaults to enabled)
Thanks,
Chris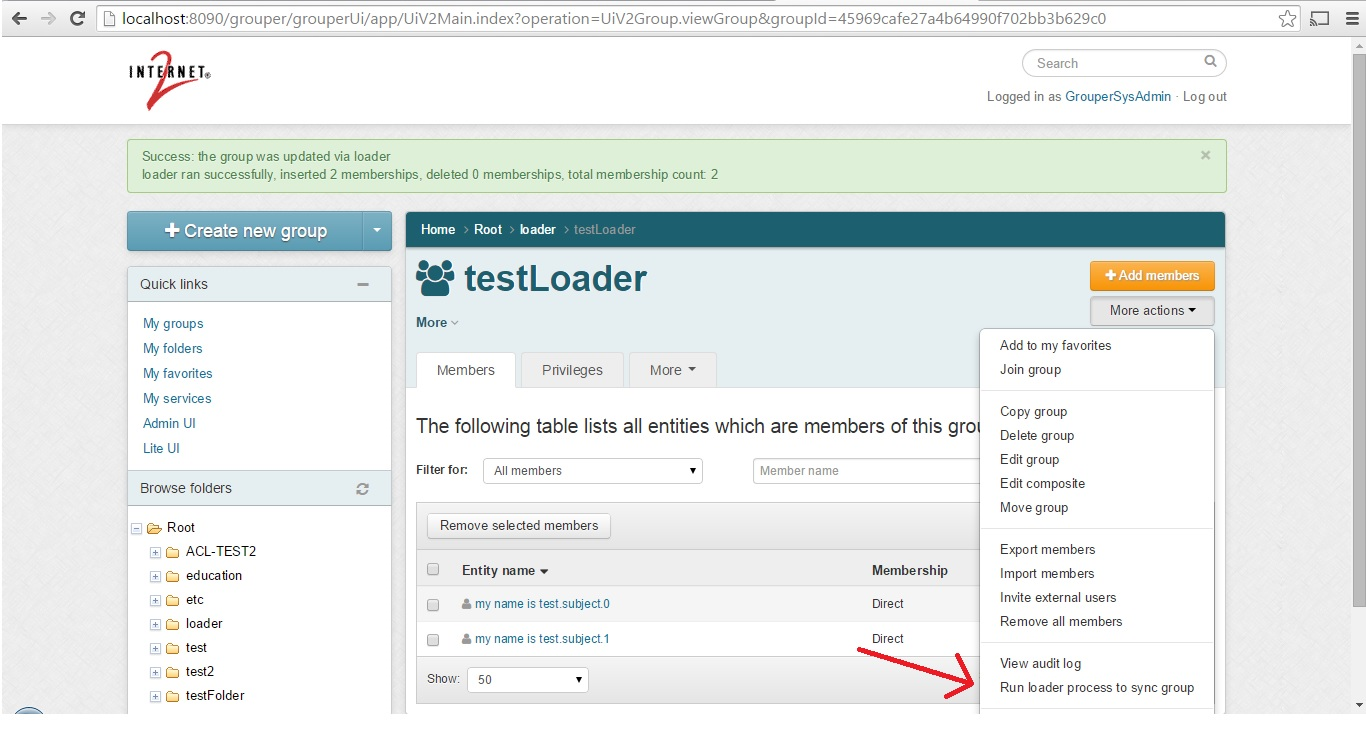 ---
[grouper-users] enhancement to run loader jobs from UI, Chris Hyzer, 04/21/2015
---
Archive powered by MHonArc 2.6.16.