grouper-users - [grouper-users] IE bugs
Subject: Grouper Users - Open Discussion List
List archive
From: Gagné Sébastien <>
To: <>
Subject: [grouper-users] IE bugs
Date: Mon, 19 Nov 2012 13:59:11 -0500
---
Hi,
We found two bugs with the Grouper UI used under IE :
First :
In IE8 (latest version available for Win XP), in Manage members Lite, using "Advanced Features" à "Show group details" doesn't work. The box is checked, but the information aren't displayed. It works in Firefox and Chrome
IE8 :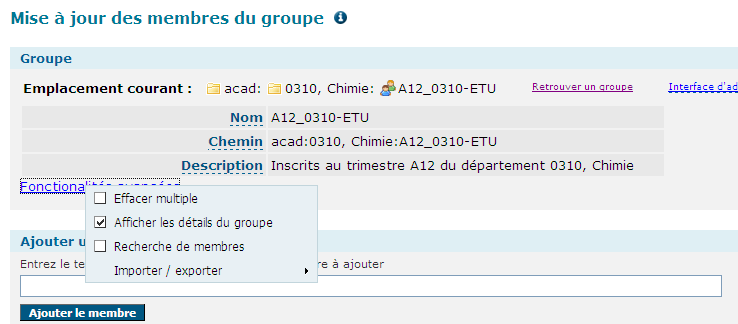 Chrome/FF :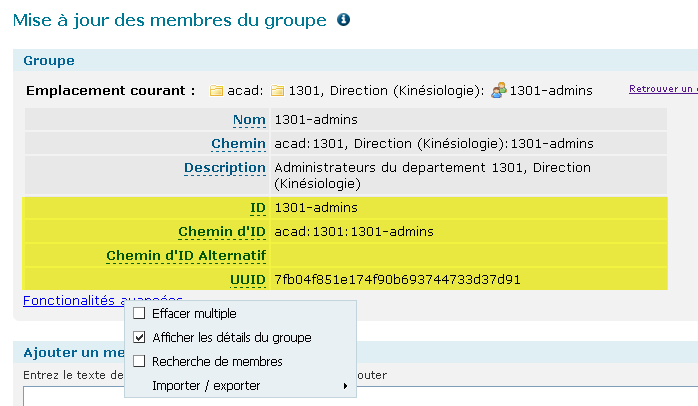 Second:
A few weeks back, I reported a problem with the "attribute name" selection list in the "View or assign attributes" page that was not working in IE7, we dismissed it since IE7 wasn't supported, but I found it in IE9:
If you enable compatibility mode (little blue broken page in the address bar) entering something in "Attribute Name" does nothing. Here is the original e-mail : https://lists.internet2.edu/sympa/arc/grouper-dev/2012-10/msg00018.html
Sébastien Gagné,     | Analyste en informatique
514-343-6111 x33844  | Université de Montréal,
                     | Pavillon Roger-Gaudry, local X-100-11
---
[grouper-users] IE bugs, Gagné Sébastien, 11/19/2012
---
Archive powered by MHonArc 2.6.16.