grouper-dev - [grouper-dev] IE7 bugs
Subject: Grouper Developers Forum
List archive
From: Gagné Sébastien <>
To: <>
Subject: [grouper-dev] IE7 bugs
Date: Fri, 19 Oct 2012 14:55:09 -0400
---
Hi,
Is Internet Explorer 7 supported for the Grouper UI ? I found some bugs in the Lite UI which prevents some features (please forgive out french UI), see below. I know IE7 is old, but some of our users here might still have it on their older workstation.
Thanks.
In Attribute Assign section, attribute name selection doesn't work while the others do :
Attribute def works :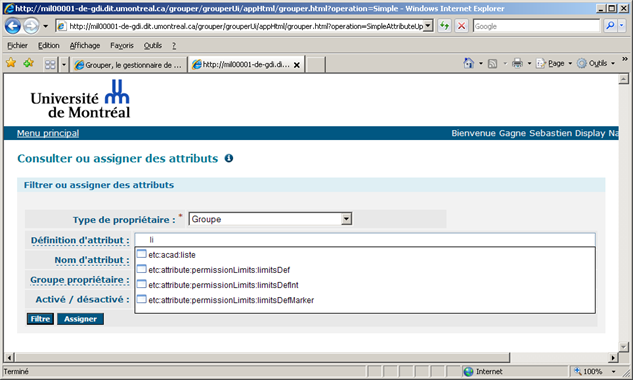 Group works: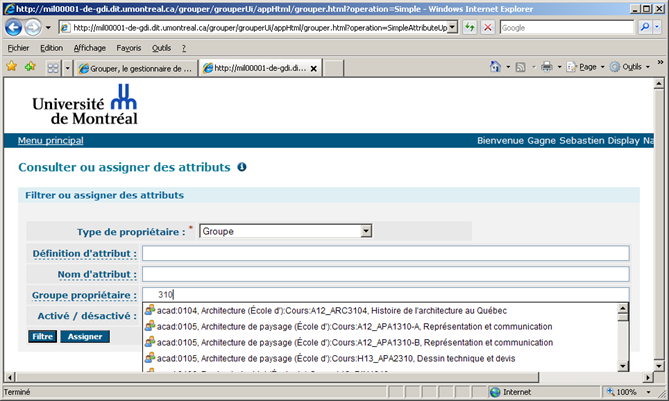 But not attribute name :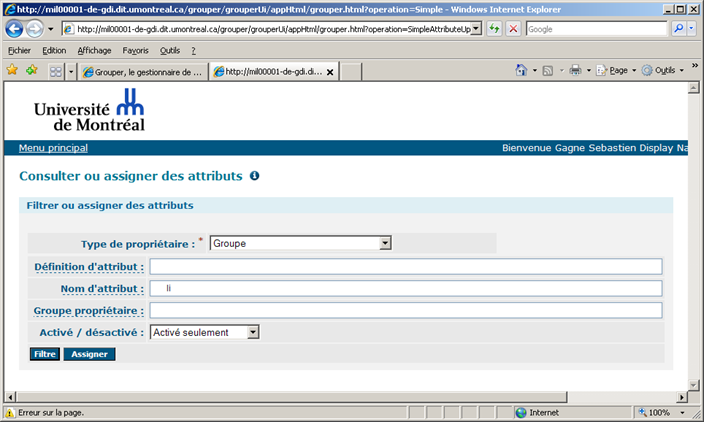 Details from the above error :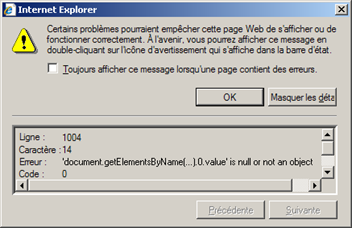 Second problem :
When loading the simple membership update page, I get the error icon with the following details, but the pages finishes loading :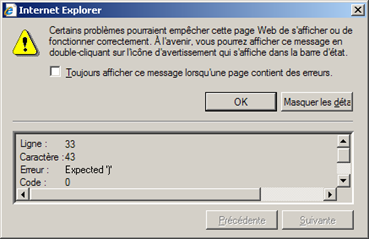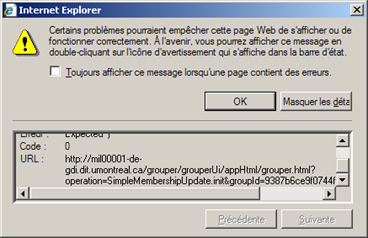 Then, again in SimplMemberShipUpdate, if I change either "page size" or "sort by" drop down box, I get this error :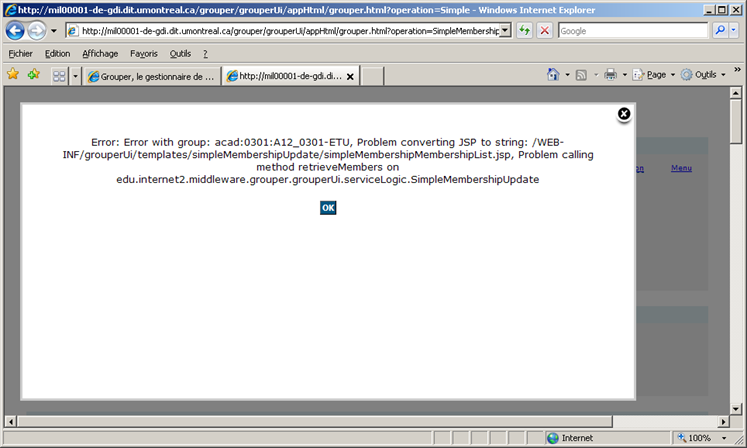 Sébastien Gagné,     | Analyste en informatique
514-343-6111 x33844  | Université de Montréal,
                     | Pavillon Roger-Gaudry, local X-100-11
---
[grouper-dev] IE7 bugs, Gagné Sébastien, 10/19/2012
---
Archive powered by MHonArc 2.6.16.