grouper-dev - [grouper-dev] grouper ui 2.2 on demo server
Subject: Grouper Developers Forum
List archive
From: Chris Hyzer <>
To: Grouper Dev <>
Subject: [grouper-dev] grouper ui 2.2 on demo server
Date: Sun, 15 Sep 2013 18:58:42 +0000
Accept-language: en-US
---
I have the index page for the 2.2 UI on the demo server, though its not all converted to be dynamic yet.
https://grouperdemo.internet2.edu/grouper_v2_2/grouperUi
This is upgraded from the 2.1 demo app, so if you had an ID there, you should have one here.
The "groups I manage" is dynamic, and the "services". Im working on the recent activity.
Anyways, I have a script which can build from trunk to the demo server for this version, so it should be very easy to show progress going forward.
Thanks,
Chris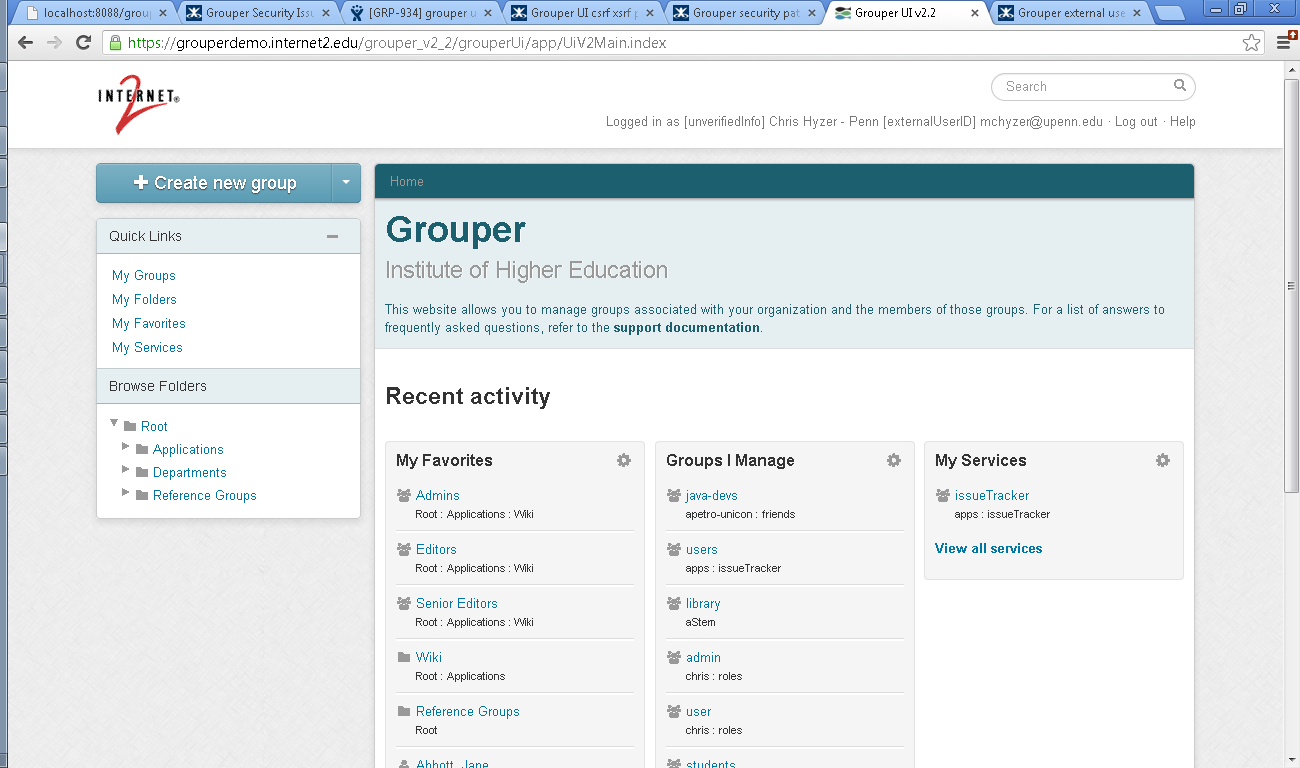 ---
[grouper-dev] grouper ui 2.2 on demo server, Chris Hyzer, 09/15/2013
---
Archive powered by MHonArc 2.6.16.