i2-news - OPEN STUDENT TELEVISION NETWORK TO SHOWCASE TALENT OF EURO PEAN STUDENTS - GÉANT2 provides essential network link b etween United States and Europe
Subject: News for and about the Internet2 community
List archive
OPEN STUDENT TELEVISION NETWORK TO SHOWCASE TALENT OF EURO PEAN STUDENTS - GÉANT2 provides essential network link b etween United States and Europe
Chronological
Thread
From: "Emma Ballard (Rainier PR)" <>
To: undisclosed-recipients: ;
Subject: OPEN STUDENT TELEVISION NETWORK TO SHOWCASE TALENT OF EURO PEAN STUDENTS - GÉANT2 provides essential network link b etween United States and Europe
Date: Wed, 19 Jul 2006 14:13:07 +0100
---
<![if !vml]>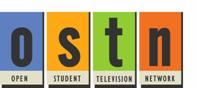 <![endif]><![if !vml]>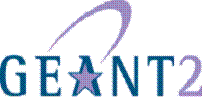 <![endif]>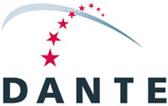 OPEN STUDENT TELEVISION NETWORK
TO SHOWCASE TALENT OF EUROPEAN STUDENTS
GÉANT2 provides essential network link between United States and Europe
19 July 2006: Cambridge, United Kingdom and Cleveland, USA - Open Student Television Network (OSTN), the only 24-hour, 7-day global channel exclusively devoted to student-produced programming, today takes the first step towards expansion within the European Union (EU). Supported via the GÉANT2 network, which is managed by research networking organisation DANTE, the expansion will help meet EU students' demand for the channel.
GÉANT2 is the world's most advanced research and education network, co-funded by Europe's National Research and Education Networks (NRENs) and the European Commission. DANTE manages the network.
OSTN features diverse student-produced programming ranging from short- and feature-length films, documentaries and performing arts, to news and cultural programming. Currently reaching more than three million users in the United States via Internet2's network, which connects 208 U.S. research and education institutions and 35 U.S. state education networks, the channel can be viewed on both televisions and personal computers.
At OSTN, students create content and make the programming decisions necessary for the network to appeal to its peer-viewing audience. OSTN provides opportunities for students through resources, community, exposure and experience. OSTN is an initiative of the CampusEAI Consortium, a non-profit organisation dedicated to facilitating development and exchange of community-source software and digital content.
"Seen as the minor league of Hollywood, OSTN is a showcase for the best student talent," said Prashant Chopra, Chief Executive Officer of OSTN. "By using GÉANT2 we will be able to satisfy and cater to rapidly growing demand for the channel outside of the United States. We already receive daily contributions from students at universities in the EU and these new links will help to promote an ongoing programme of cultural exchange."
Dai Davies, General Manager of DANTE, said: "The GÉANT2 network will provide students throughout Europe with access to a platform where they can display their talents. We're also pleased to announce that footage of work undertaken by GÉANT2 premieres on OSTN next month."
The footage broadcast on OSTN will provide an overview of GÉANT2's benefits and achievements resulting from the collaborative approach taken by the project partners by featuring interviews with GÉANT2 network users, the European Commission, European Parliament and engineers from DANTE.
"By giving students a means for disseminating their creations, talents and research results to everyone worldwide, GÉANT2 and OSTN are taking a pioneering step along the road to empowering students and academia at large," said Latif Ladid, President of IPv6 Forum and Chair, European IPv6 Task Force.
-end-
About DANTE: 
DANTE is a non-profit organisation whose primary mission is to plan, build and manage research and education networks. Established in 1993, DANTE has been fundamental to the success of pan-European research and education networking. DANTE has built and operates GÉANT2, the most advanced research and education network in the world. GÉANT2 provides the data communications infrastructure essential to the success of many research projects in Europe.
DANTE is involved in worldwide initiatives to interconnect countries in other regions to one another and to GÉANT2. DANTE currently manages initiatives focused on the Mediterranean, Latin American and Asia-Pacific regions through the EUMEDCONNECT, ALICE-RedCLARA and TEIN2 (Trans-Eurasia Information Network) projects respectively. For more information, please visit www.dante.net
About GÉANT2
GÉANT2 delivers the next generation research and education network for Europe. With over 30 million users in 34 countries across the continent, GÉANT2 offers unrivalled geographical coverage, high bandwidth, innovative hybrid networking technology and a range of user-focused services. Its network footprint maps more than 50,000 km and its extensive geographical reach interconnects with other world regions, enabling global research collaboration. GÉANT2's comprehensive programme of research and service development keeps Europe at the forefront of global research.
GÉANT2 is co-funded by the European Commission under the Sixth Research and Development Framework Programme. The project partners are 30 European National Research and Education Networks (NRENs), TERENA and DANTE. It is co-ordinated by DANTE, the research networking organisation that plans, manages and builds research networks all over the world. For more information visit: www.geant2.net
Led by more than 200 U.S. universities working with industry and government, Internet2 develops and deploys advanced network applications and technologies for research and higher education, accelerating the creation of tomorrow's Internet. Internet2 recreates the partnerships among academia, industry, and government that helped foster today's Internet in its infancy. For more information, visit: www.internet2.edu.
About OSTN:
OSTN is the only 24-hour, 7-day global channel devoted exclusively to student-produced programming. For more information, visit <http://www.ostn.tv>
OSTN is based in Cleveland, Ohio. For more information, visit https://ceai1.campuseai.org/portal/page?_pageid=233,7531028&_dad=portal&_schema=PORTAL
Editorial contacts:
Emma Ballard/Chris Measures
Rainier PR (on behalf of DANTE)
+44(0)20 7494 6581
Joann Rasmussen
440.522.8304
Emma Ballard
Tel: +44 (0) 20 7 494 6570
Mobile: +44 (0) 7979 802387
www.rainierpr.co.uk

Outstanding PR Company Of The Year - CIPR, Finalist 2005
Technology Campaign Of The Year – Holmes Report, Finalist 2005
Top 75 PR Agency – PR WEEK, 2005
No 1 Best Agency To Work For – Holmes Report, 2005
Campaign of the Month – ntl:telewest: national news campaign
Attachment: oledata.mso
Description: oledata.mso
---
OPEN STUDENT TELEVISION NETWORK TO SHOWCASE TALENT OF EURO PEAN STUDENTS - GÉANT2 provides essential network link b etween United States and Europe, Emma Ballard (Rainier PR), 07/19/2006
---
Archive powered by MHonArc 2.6.16.