grouper-users - [grouper-users] Trying to get the Tier distribution to working
Subject: Grouper Users - Open Discussion List
List archive
From: <>
To: "" <>
Subject: [grouper-users] Trying to get the Tier distribution to working
Date: Fri, 19 May 2017 21:42:01 -0400
Importance: normal
---
Ok so installed Virtualbox on Windows 10. I downloader the Grouper OVA file and installed the virtual machine. I set up NAT and forwarded ports 22,8080, 80 and the MySQL port.
I ran docker PS

So the ssh port seems fine since I was able to run this docker command.  Trying to access grouper from the host machine takes forever and then times out
.
Here is the ps -ae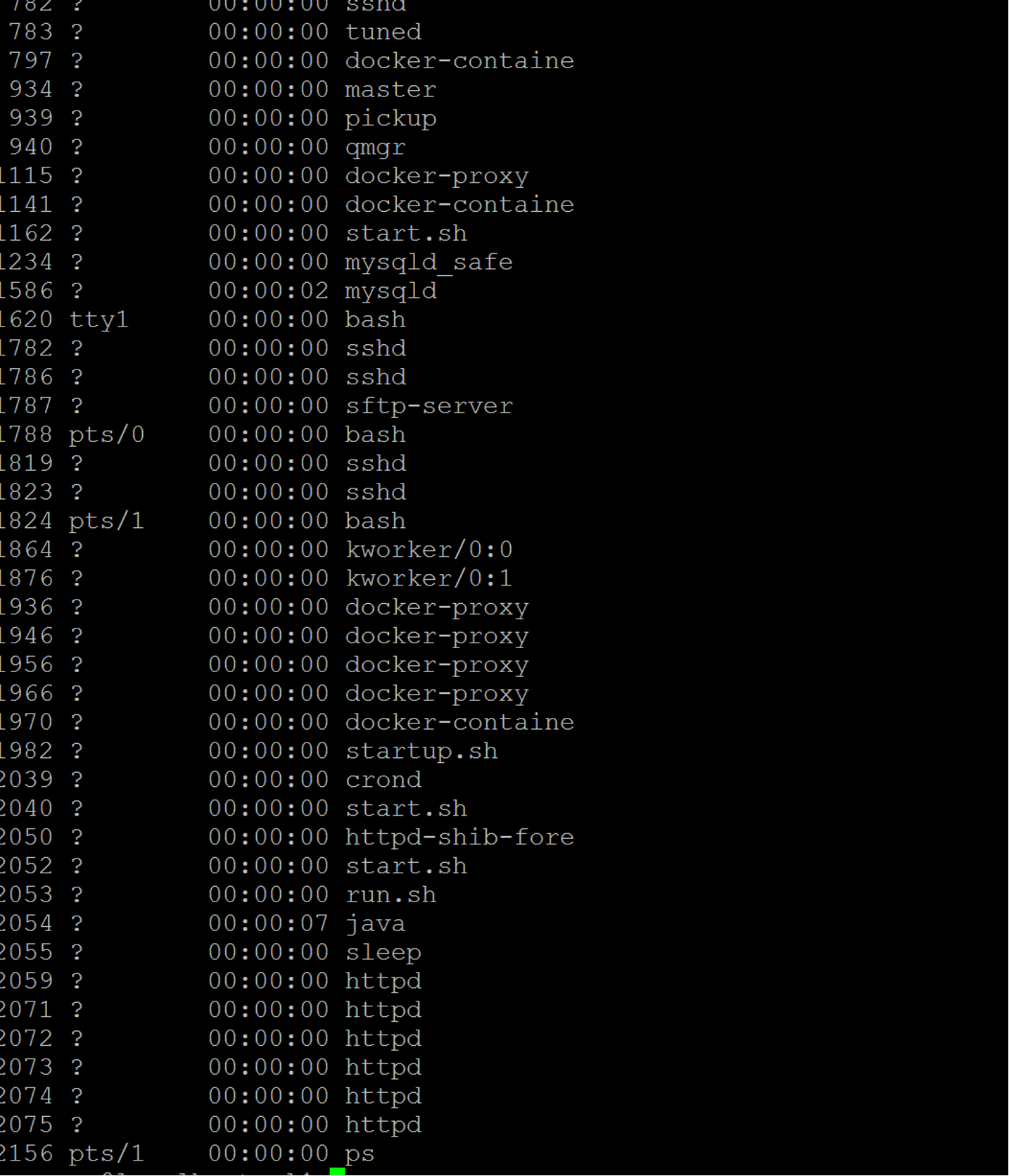 Do it look like everything started okay? Any suggestions on further debugging?
Best,
Tom
Any suggestions on how to debug the problem?
---
[grouper-users] Trying to get the Tier distribution to working, tdopirak, 05/20/2017
---
Archive powered by MHonArc 2.6.19.