grouper-users - Re: [grouper-users] Grouper Deployment Guide 0.9 Beta - Community Feedback
Subject: Grouper Users - Open Discussion List
List archive
Re: [grouper-users] Grouper Deployment Guide 0.9 Beta - Community Feedback
Chronological
Thread
From: "Curry, Warren" <>
To: Emily Eisbruch <>
Cc: "William G. Thompson, Jr." <>, "" <>
Subject: Re: [grouper-users] Grouper Deployment Guide 0.9 Beta - Community Feedback
Date: Wed, 8 Mar 2017 14:56:44 +0000
Accept-language: en-US
Ironport-phdr: 9a23:LZlaPByTEUt99M7XCy+O+j09IxM/srCxBDY+r6Qd2uMfIJqq85mqBkHD//Il1AaPBtSGra4YwLSG+4nbGkU4qa6bt34DdJEeHzQksu4x2zIaPcieFEfgJ+TrZSFpVO5LVVti4m3peRMNQJW2aFLduGC94iAPERvjKwV1Ov71GonPhMiryuy+4ZPebgFIiTanbr5/Ixq6oATSu8ILnYZsN6E9xwfTrHBVYepW32RoJVySnxb4+Mi9+YNo/jpTtfw86cNOSL32cKskQ7NWCjQmKH0169bwtRbfVwuP52ATXXsQnxFVHgXK9hD6XpP2sivnqupw3TSRMMPqQbwoXzmp8rxmQwH0higZKzE58XnXis1ug6JdvBKhvAF0z4rNbI2IKPZyYqbRcNUdSmRcQ8ZRTDRBDZ2gYIsTAeQBOuNYoJP8p1sIsBCyAQahCefqxjJOiHD2x6k62Pk/Hw/A0gIrAtYCvG3VodnwMqoZTOK7w7TSzTjbb/1Yxyrz6JTGfB4ir/GDX65/fsXKxEk1Cw/Jkk+dpZD5Mz+I0OkGrmiV7/BnVeKqk2MrpR98oiW1xsc2iojFnp8exVDe+iVj2oY6O9u4REBmatOjHppQtz2VN5ZsQsM4Q2Blozs6yrMCuZKhYicF1YknygfZZveafYaI5RfjW/yQITd+nH9lfrO/hw2u8US6xe38Ude03E5LripDjtnDqGoN1xrN5cibVPdx5Fmu1iuS1wzL5eFEJkc0mbDUK54lxLM7i5kdsVzbEyPrhkn7j7Waels69uWq8ejqYLrrqoWCO4J0hQzyKqouldK8DOgkNwUDWnKU9OCg27H9+ED1XrpHgeA5n6Tcvp3VO9gUqrO8DgJb04su6BayAjG729oCh3YHNkhKeBefgojpJV7OJPf4AO+kg1SpjDdr3+rKPqDvApXJNHTMjqrufatl505dzgo808xf6opJBr0fI///QFH9uMLaAxMjMQG5zPzrBMt9244RQW6PB7WWMKLWsV+G/OIvJOyMaZcbuTb9N/cl+uTujWU5mFIGYKmp058XZGqmEft7PkWVeWDsjcsZEWcWogo+S/TniFKYUT5UenayR7wz5isiBIK7FofMWJqtgKea0Se/H51WfXxGCkuSHXvydoWEXesMZzyIIs9njDMESaatR5U/2h6zqQ/w06BnIfbM+i0EqZLj08B46PPWlREz8Tx1D9+Q02CLT2FogGwIXTk2075joUBj0FuMz7V3g+ELXeBUst5MUwMrfbPd1OZgFtvyElbMe9aNWX6nRMmrGzc8Uoh3ztMTNRVTAdKn21rowjCwEvtdqLWRHpEyuOqIwHj6Otxn2l7b2q1nglU7FJgcfVa6j7JyolCAT7XClF+UwuP3Kqk=
---
Emily I like idea of including in grouper glossary. But either is a good idea.
Sent from my Verizon Wireless 4G LTE DROID
On Mar 8, 2017 9:52 AM, Emily Eisbruch <> wrote:

Bill and team,
Great work on the TIER Grouper Deployment Guide.
Thinking about the terminology introduced in section 2.4 and then discussed in section 5.1 ( basis groups, reference groups,
access policy groups, account policy groups). Would it make sense to add those terms to the
Grouper Glossary
? We could add those terms to in a different table in the Grouper Glossary of "ABAC terms that may be useful and are referenced in the TIER Grouper Deployment Guide." Or we could add a link from the Grouper Glossary to NIST 800-162 doc
Thoughts?
Thanks,
- Emily
Emily Eisbruch, Work Group Lead, Trust and Identity
Internet2
office: +1-734-352-4996 | mobile +1-734-730-5749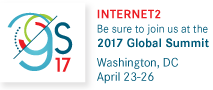 ---
From:
<> on behalf of William G. Thompson, Jr. <>
Sent:
Tuesday, February 28, 2017 11:37 AM
To:
Subject:
[grouper-users] Grouper Deployment Guide 0.9 Beta - Community Feedback
The Grouper Team and the TIER API and Entity Registry WG is pleased to
present the Grouper Deployment Guide 0.9 Beta for community feedback.
The guide is not yet published or complete, and is being shared with
the Grouper community to solicit early feedback ahead of a broader
TIER community consultation scheduled for March 17 - April 14.
Grouper Deployment Guide 0.9 Beta
https://goo.gl/iTJOJk
Feedback can be sent via email to the grouper-user list or directly to
Bill Thompson <>.
Thanks,
Bill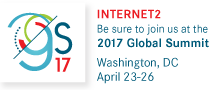 ---
---
Archive powered by MHonArc 2.6.19.