grouper-users - RE: [grouper-users] Can't add privileges to composites using new UI
Subject: Grouper Users - Open Discussion List
List archive
From: "Hyzer, Chris" <>
To: Julio Polo <>, "" <>
Subject: RE: [grouper-users] Can't add privileges to composites using new UI
Date: Thu, 26 May 2016 16:25:28 +0000
Accept-language: en-US
Authentication-results: hawaii.edu; dkim=none (message not signed) header.d=none;hawaii.edu; dmarc=none action=none header.from=isc.upenn.edu;
Spamdiagnosticmetadata: NSPM
Spamdiagnosticoutput: 1:23
---
I cant reproduce this. Can you send more info or screenshots or something?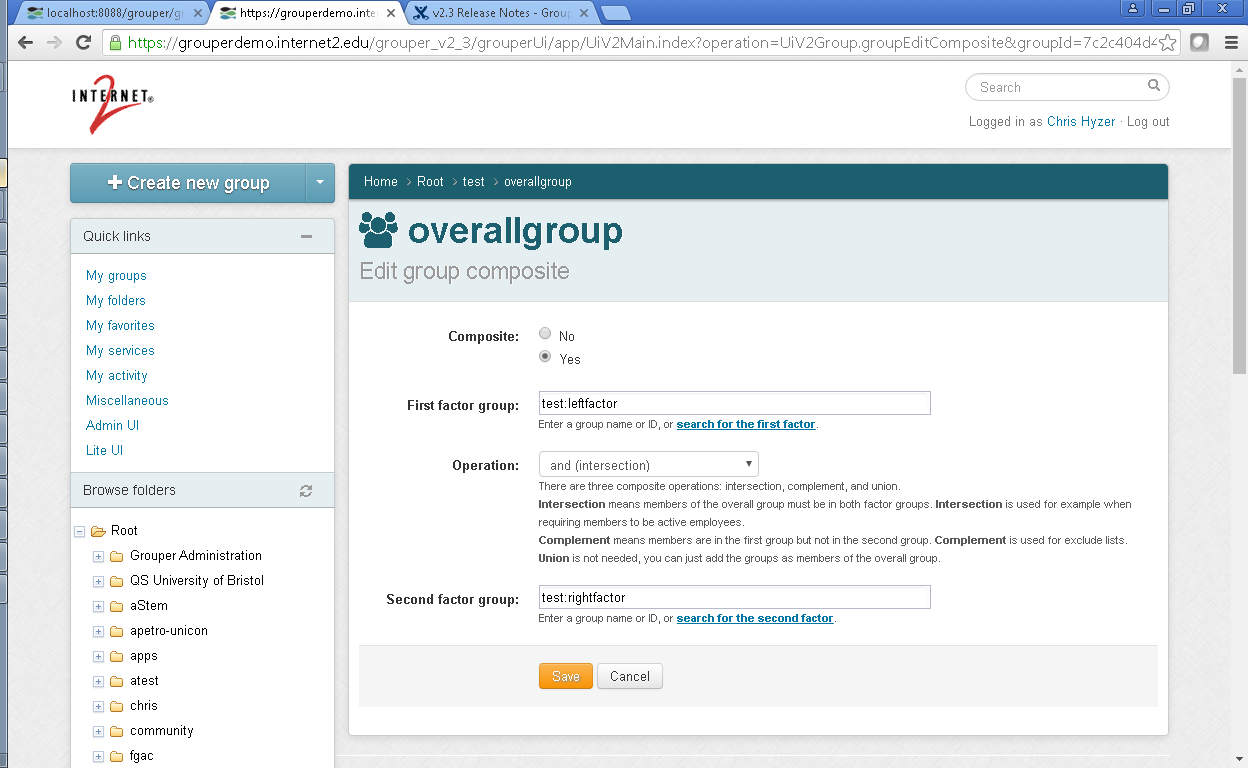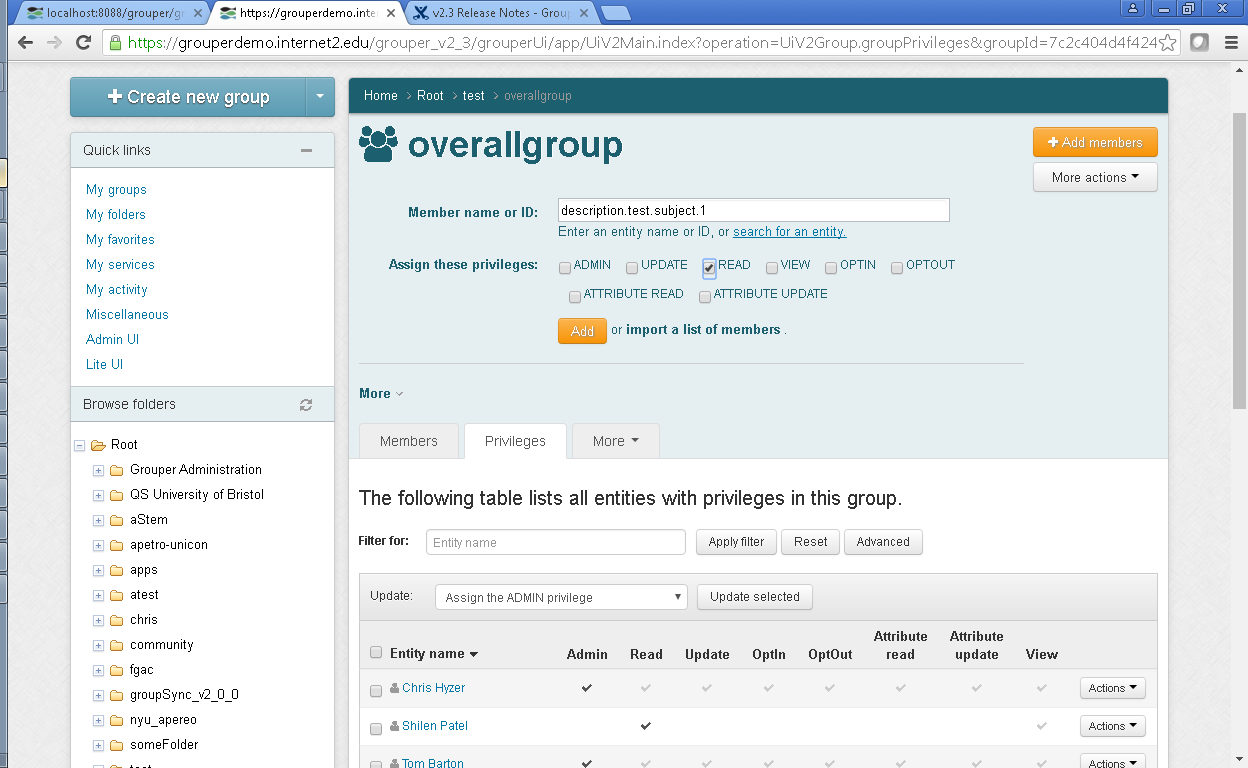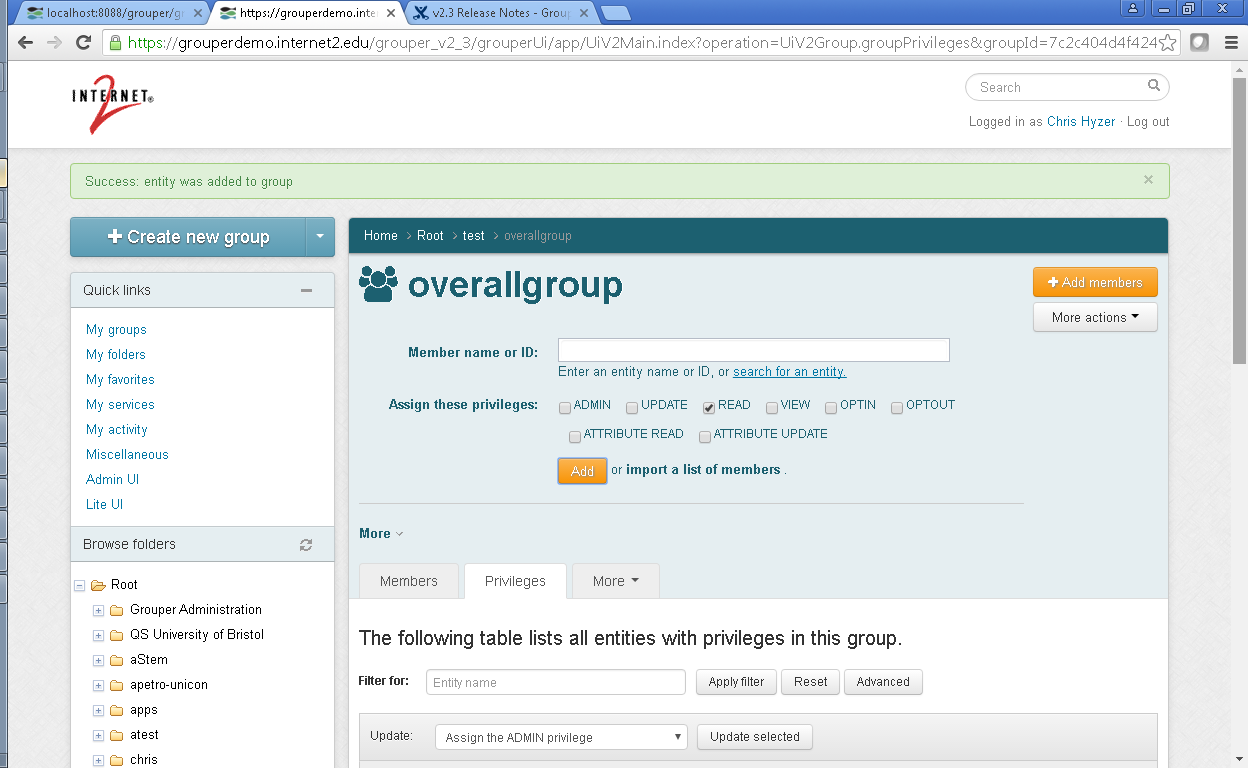 From: [mailto:] On Behalf Of Julio Polo
Sent: Wednesday, May 25, 2016 10:58 PM
To:
Subject: [grouper-users] Can't add privileges to composites using new UI
Unless I'm missing something, the new UI does not allow me to assign privileges to composite groups:

When viewing a group using the new UI, one must click on the Privileges tab, then click on Add Members in order to assign privileges. This doesn't work with composite groups. The new UI incorrectly assumes you're trying to add members to the composite, and you can't proceed. I had to switch to the legacy Admin UI to add a read privilege to my composite group.
Julio Polo
Enterprise Middleware, Identity and Access Management
Information Technology Services
University of Hawaii
---
---
Archive powered by MHonArc 2.6.16.