grouper-users - RE: [grouper-users] Error when trying to add member + privs with only update priv for original user
Subject: Grouper Users - Open Discussion List
List archive
RE: [grouper-users] Error when trying to add member + privs with only update priv for original user
Chronological
Thread
From: Chris Hyzer <>
To: Jeff McCullough <>, Grouper-Users <>
Subject: RE: [grouper-users] Error when trying to add member + privs with only update priv for original user
Date: Sat, 17 Oct 2015 04:35:12 +0000
Accept-language: en-US
---
I don't get it, can you give me more details please? J What version are you on? I tried in 2.2.2.
I created a group, and allowed a user to READ/UPDATE (screenshot 1), then I logged in as that user, and I don't see a privileges tab (screenshot 2). Where exactly do you see the privilege page if you are not an admin?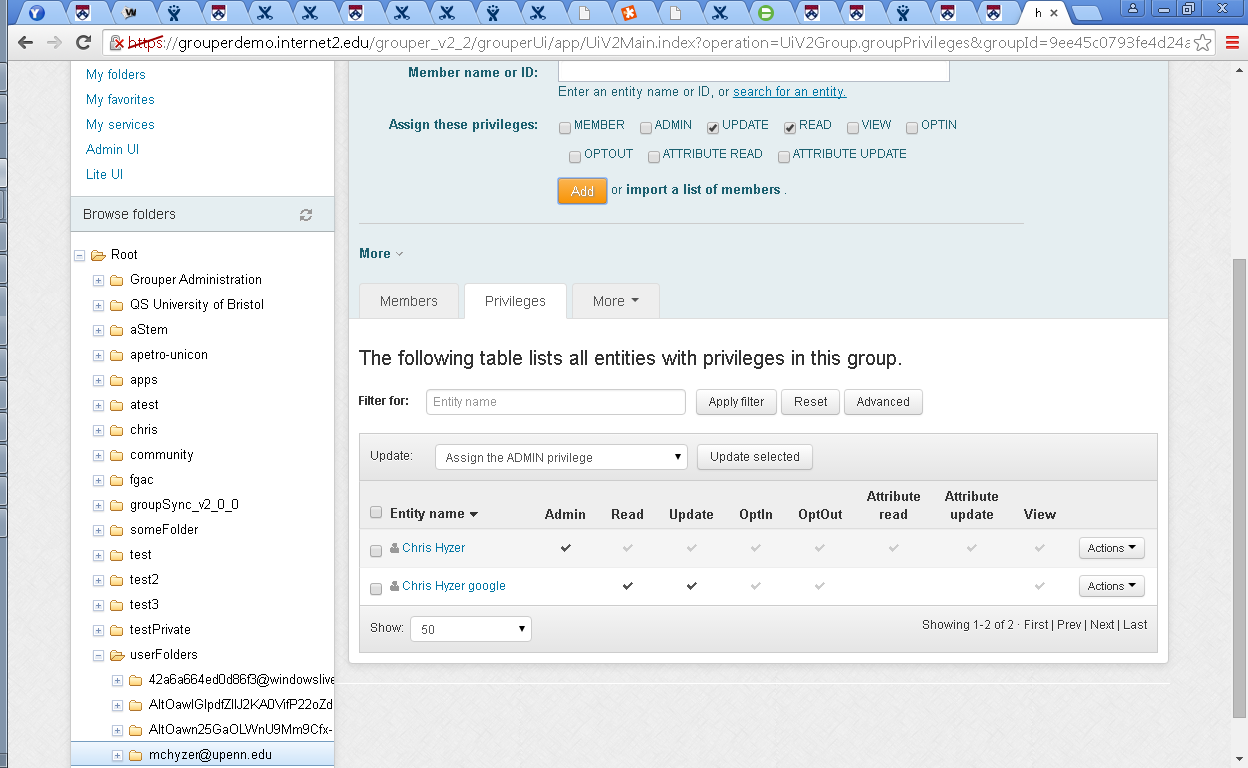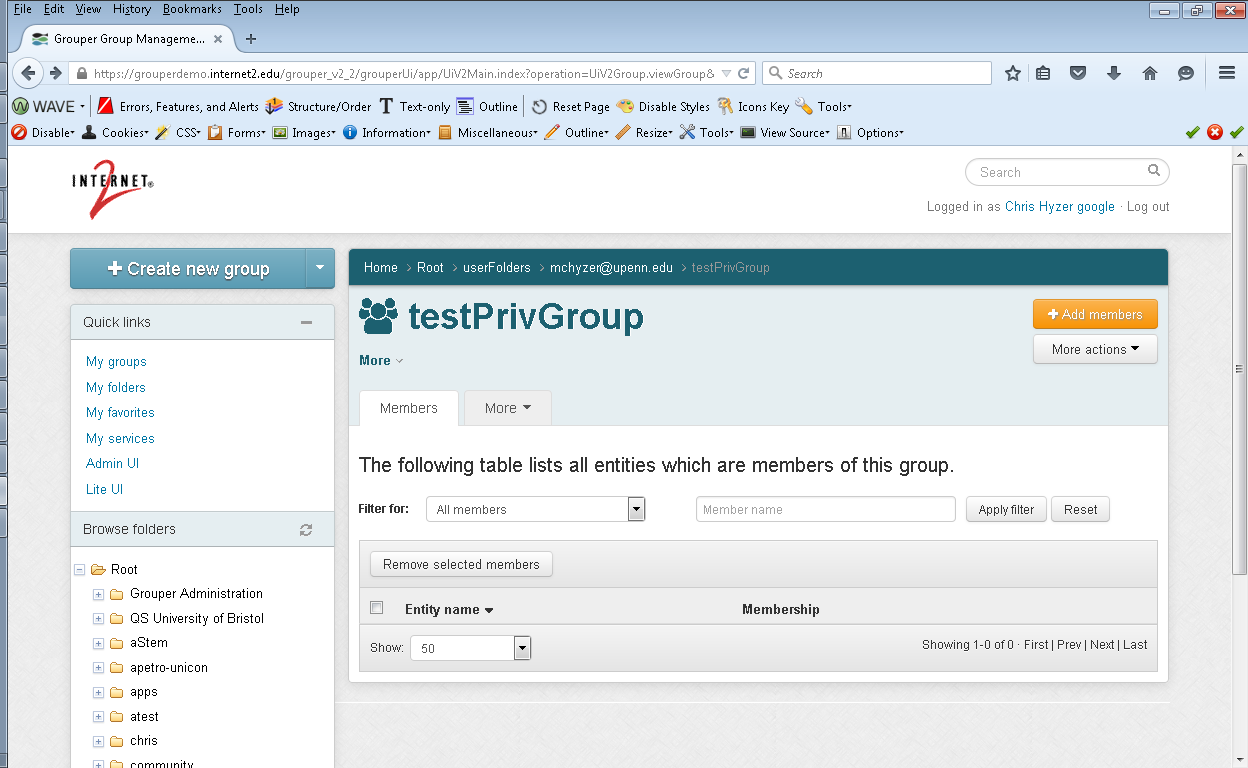 From: [mailto:] On Behalf Of Jeff McCullough
Sent: Friday, October 16, 2015 10:34 PM
To: Grouper-Users
Subject: [grouper-users] Error when trying to add member + privs with only update priv for original user
When a user has update privs in a group and tries to add other members with privs (say update). The following error is displayed.
Error: null, group name: edu:berkeley:org:isp-folder:isp-admin, subject: Subject id: 322584, sourceId: ldap, privilege: update, Problem in HibernateSession: HibernateSession (12d94368): notNew, notReadonly, READ_WRITE_NEW, activeTransaction, session (130af474), Problem in HibernateSession: HibernateSession (54757c6): new, notReadonly, READ_WRITE_NEW, notActiveTransaction, session (130af474), Problem calling method addMemberSubmit on edu.internet2.middleware.grouper.grouperUi.serviceLogic.UiV2Group
Here is the group showing the privs: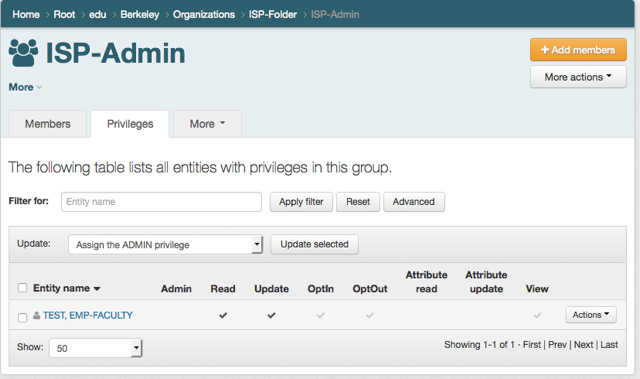 Here is the attempted addition (The acting user is Test, Emp-Faculty):

While I realize that "update" priv really only allows membership updates, shouldn't it be able to extend update privs to other members? If not, then maybe a more appropriate message is in order. Something like, "You need to have admin privs to extend privs to others." Thoughts?
---
---
Archive powered by MHonArc 2.6.16.