grouper-dev - [grouper-dev] today's Grouper call
Subject: Grouper Developers Forum
List archive
From: Emily Eisbruch <>
To: "Hyzer, Chris" <>, Grouper Dev <>
Subject: [grouper-dev] today's Grouper call
Date: Wed, 15 Nov 2017 16:43:51 +0000
Accept-language: en-US
Authentication-results: isc.upenn.edu; dkim=none (message not signed) header.d=none;isc.upenn.edu; dmarc=none action=none header.from=internet2.edu;
Ironport-phdr: 9a23:eZydtBVmUQq4jgl3FnvbFyDWdeTV8LGtZVwlr6E/grcLSJyIuqrYZRWGv6dThVPEFb/W9+hDw7KP9fuxCSpYud6oizMrSNR0TRgLiMEbzUQLIfWuLgnFFsPsdDEwB89YVVVorDmROElRH9viNRWJ+iXhpTEdFQ/iOgVrO+/7BpDdj9it1+C15pbffxhEiCCzbL52Lxi6txndutULioZ+N6g9zQfErGFVcOpM32NoIlyTnxf45siu+ZNo7jpdtfE8+cNeSKv2Z6s3Q6BWAzQgKGA1+dbktQLfQguV53sTSXsZnxxVCAXY9h76X5Pxsizntuph3SSRIMP7QawoVTmk8qxmUwHjhjsZODEl8WHXks1wg7xdoBK9vBx03orYbJiIOPZiYq/ReNUXSm1cUMZMTCxBGp2zYJcTD+QPOuZYqpPyp1oIrRCjAQWhC+fixjpOi3Tr36M1zv4hHBnG0gI+AtwOrHraotb7NKgQUOC60KbHwC7Zb/9KxTvw8pTEfgwhrPyKQLl+cdDRyU4qFw7dgVuQrI3lPzeV1+8QvGab7vFgWvm1i246tw5xoiWky8AyhYnMh4IVzlDF+D54wIYzOd23VlR7Ydi6H5tMqS2WLZV5Td4/Q2xxvisx17MIuZm+fCcQyZQnwQbSa/OAc4iP7RLjUPieLS1ki3JifbKznxey8U68yuLiTMm01khFrjZbntXWqH8CygHT5tCcRft540euxzSP2B7J5eFCOkA4j7bUK5kkwrM2i5EdslzDEzfolErskKOaa0Ap9vW15+j6Z7jmqJCRO5Nohgz7MKkhhMOyDv49PwULQWSX5fqw2KX98UD4XLlGk/g7n6bFvJzGIMkWpbK1DxNI3osm5BuyADer3MgdkHQIKF9IfBeKgJL0NFzPIf31COywjE+ynzplwv3GMKDtDonRIXXFjbzvZ6xy61RGxwo21d1f54xbCrUGIP/rQkH8qNvWAgM3PgCt3uvoCstx2poZWW2UHKCVKqTSsUKU5u00JOmMeYkVtyvnJ/g9/f7uimM5lkEBcqm13JsXb3a4Eu5hI0WEfXrshtABEWAJvgYkUOPqj1iCXSZSZ3a0Qa08+ik2BJy8AovfW4yghaGN0DqmEpBTaGBLBUyAHWvteoiGRfgBZzidL8pknzAaSbStVZct1RS0uw/7z7pnIPDU+iodtZ/7ytd14uzTlRUy9DFvDsSd1X2NQH9unmMOWTA2wL5zrVZjxViezKh0m+ZYGsBL5/NVTgc6MobRz+NgC9D1RwLBZsmGSEy/Ttq7Hz4xUMk8w9sPY0ZmB9WilQ7P0zCrA78Ti7yEGoY08qTC0HjtOcpx0WjJ27Q8jwpufswaf023lKNls0D4B5TIiA/Rw6OhdbUO0TTl9XyIi3eWsUdeFgN8TPOBFV8FYVbOoM6xyk7cB+uhE7M6KgZbjMKPNINLbMHkl1NLWK2lNdjDNTGfgWC1UDuNx7edJKfrYG8HwS7dQBwJlgEX7F6HMxQzHCGsvziYATBzQwG8K3jw+PVz/SvoBnQ/yBuHOgg8jrc=
Spamdiagnosticoutput: 1:0
---
Hi,
Unfortunately, I will need to miss today's Grouper call. Please everyone help with the notes. Especially be sure to document your own report outs and your own action items in the Google Scribing Doc
https://docs.google.com/document/d/12ov_Y4mIWCnaVrb43T47F857lxTj1Uvguiu7eBTIFdQ/edit

Thanks
Emily
Emily Eisbruch, Work Group Lead, Trust and Identity
Internet2
office: +1-734-352-4996 | mobile +1-734-730-5749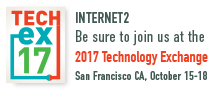 ---
From:
<> on behalf of Hyzer, Chris <>
Sent:
Wednesday, November 15, 2017 10:44 AM
To:
Grouper Dev
Subject:
[grouper-dev] Grouper design call, Today, Wednesday, 15 Nov 2017, 1200EDT (1700Z)
---
---
Archive powered by MHonArc 2.6.19.