grouper-dev - [grouper-dev] Grouper in Action Tutorial - Sunday, Oct. 15, 2017
Subject: Grouper Developers Forum
List archive
From: Emily Eisbruch <>
To: Grouper Users <>, "" <>, "" <>, "" <>
Subject: [grouper-dev] Grouper in Action Tutorial - Sunday, Oct. 15, 2017
Date: Thu, 29 Jun 2017 13:39:43 +0000
Accept-language: en-US
Authentication-results: internet2.edu; dkim=none (message not signed) header.d=none;internet2.edu; dmarc=none action=none header.from=internet2.edu;
Ironport-phdr: 9a23:m8fKphGY0zYNkzuXmJ1ofZ1GYnF86YWxBRYc798ds5kLTJ7/ps6wAkXT6L1XgUPTWs2DsrQf1LqQ7viocFdDyKjCmUhKSIZLWR4BhJdetC0bK+nBN3fGKuX3ZTcxBsVIWQwt1Xi6NU9IBJS2PAWK8TWapAQfERTnNAdzOv+9WsuL15z2hKiO/Mj8eQJVnDenKY5pIQ+t5VHerM4LmYZ4b7sqxwHSinpOZ+lMw250fxSekwuqoo/684Rk7jxdobco8chHTKPxcow5S6BVFjIrLzpz6cH2/1GXQhGI+2MRSCAflBxPHg7O4Tn7WIv8qC33qrA71SWHa4m+B78uXim64r0uRBL2oCYBKzMj9mzL0Ip9gL8R6EauvRti24POJY2YKtJ/eL/QZ9UXWTAHU8pMAWgJSIymaJYXAvAdJ+9ZqYj7qB4Hqx25GA+nCcvuzCNFnHn7wfd83ug8W0mS0xYnAsoDqmjOpdTzNaEdFOmzyq7Vyz7OR/JQxTrn7oXUKFYsrezaDpxqds+E5EwuExKNo1SLo5b4NDPdgukIsmyKx+tmSe+1jWM78Ud8riX5lZRksZXAmo9AkgOMzi5+2otgYITgEEM=
Spamdiagnosticoutput: 1:0
---
Greetings,
We are pleased to announce that a Grouper in Action: Access Management Strategies for Higher Education and Research Tutorial will be offered on Sunday, October 15, 8am - noon, as part of the 2017 Internet2 Technology Exchange in San Francisco. Details are here:
https://meetings.internet2.edu/2017-technology-exchange/detail/10004782/

Separate registration is required. We look forward to seeing many of you.
Best regards,
Emily
Emily Eisbruch, Work Group Lead, Trust and Identity
Internet2
office: +1-734-352-4996 | mobile +1-734-730-5749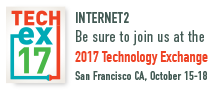 ---
[grouper-dev] Grouper in Action Tutorial - Sunday, Oct. 15, 2017, Emily Eisbruch, 06/29/2017
---
Archive powered by MHonArc 2.6.19.