grouper-dev - [grouper-dev] RE: services widget
Subject: Grouper Developers Forum
List archive
From: Chris Hyzer <>
To: Shilen Patel <>, "" <>
Subject: [grouper-dev] RE: services widget
Date: Mon, 22 Sep 2014 03:51:01 +0000
Accept-language: en-US
---
https://bugs.internet2.edu/jira/browse/GRP-1038
This is fixed. Though the service icon might change.
https://github.com/Internet2/grouper/commit/e2faa7cccc4f3735f91df4f7a9a1d522d43bc5af
If the service is tagged on one folder (generally will be true), then the link will go to that folder. If it is tagged on multiple folders, then it will go to a "view service" screen that shows all the folders that are tagged in a paged list. (see attachment)
Thanks
Chris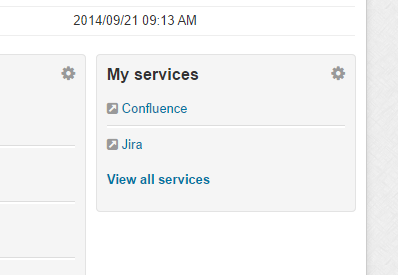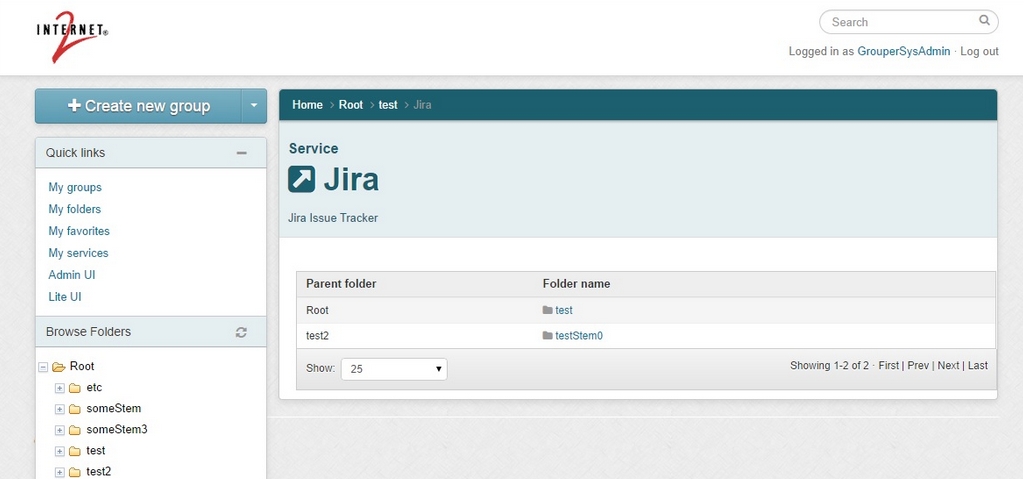 From: [mailto:] On Behalf Of Shilen Patel
Sent: Tuesday, September 09, 2014 10:53 AM
To:
Subject: [grouper-core] services widget
Clicking on a link in the services widget doesn't seem to do anything for me (FireFox), I haven't looked at the _javascript_ yet. But does it work for you? Reproducible on demo server. What is it supposed to do, especially if the service is assigned to multiple folders? Take you to a screen that lists out all the folders?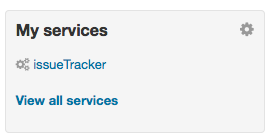 ---
[grouper-dev] RE: services widget, Chris Hyzer, 09/22/2014
---
Archive powered by MHonArc 2.6.16.